I can't believe it! I am officially registered to go to a blogging conference! I have been on the fence about this decision so many times. I want to go then I decided I don't want to. I get scared. Nervous. and so many more emotions.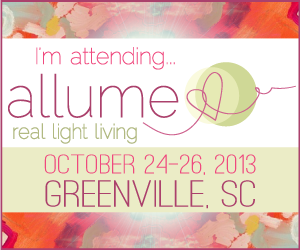 After many conversations with my husband about how we will go, which one we will go to and more we finally narrowed it down to this one. If I am going to go to a blogging conference this year, this one
here
best fits our life at the moment.
Josh is currently in the middle of switching careers. I truly mean careers. At the moment he is a Farrier, which is someone who puts shoes on horses. Never seen it done? It is an art, it's amazing and I absolutely love watching him work. He loves it too except now his back is always aching, his is beginning to get a hernia and bottom line? It is a tough, dirty job.
At the moment he is taking classes online, being mentored by developers in the computer programming language Ruby on Rails.
Yet, he knows how much this blogging conference means to me and I purchased my ticket today :)
So tell me, are you going?
Would love to meet you there!
(The other blogging conferences on my list to go to are I
nfluence
and
Blissom
)